ART @ MG - Mardleybury Gallery




Mardleybury Road




SG3 6SG




Tel: 01438 488513




Mobile: 07794510750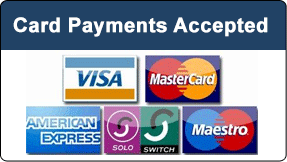 Gallery Opening Days and Times
Thursday - Sunday 11:00am to 4:30pm -

SG3 6SG
*
Meanwhile please considered buying our art online via Click and Collect
Mardleybury Gallery invite you to come along to view the amazing collection of art for sale during the Herts Visual Arts Open Studios 2016 from 3 September through to 25 September.
​
There will be paintings, textiles, ceramics, photgraphic art, sculpture and much more on show. Demonstrations, workshops and many other ways for visitors to interact with the artists exhibiting.
​
Artist exhibiting at the gallery during September:
Adele Jackson

Jessica Hartwig - photographic art

Gabriele Smolarz - paintings

Susan Sanders - paintings

Dawn Dominic - sculpture

Mary MacSweeney - paintings

Leah Carvell - photographic art
​
Open Studios - Demonstrations/workshops schedule for September:
​
Gabriele Smolarz 4th September - abstract - drawing & painting from 10:30am - 12:30pm and 1:30pm - 2:30pm

Heather Miller: 9th & 24th September

Penny Harris: 11th September

Judy Bywaters: 10th & 17th September

Sue Sanders: 14th September – 2 x workshops at 11am & 2pm = Drawing & Mark Making – no fee but donations will be requested to recover costs for materials.
​
We hope to see you there - all ages welcome!
​
​
​