ART @ MG - Mardleybury Gallery




Mardleybury Road




SG3 6SG




Tel: 01438 488513




Mobile: 07794510750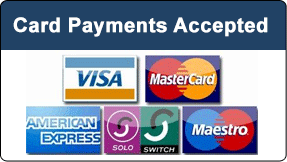 Gallery Opening Days and Times
Thursday - Sunday 11:00am to 4:30pm -

SG3 6SG
*
Meanwhile please considered buying our art online via Click and Collect
Elspeth Keith
Elspeth creates her pots and forms by hand building, layering the clay, often allowing the clay's natural inclination to define the outline and outcome of the pot's shape.
She works with a variety of clays. But mostly either white stoneware - good for strong colour glazes; or heavily cranked stoneware, which produces warm toasted shades when high fired. By using slip (liquid coloured clay), oxides, under glaze colours and splashes of different colour glazes, she adds depth and tone to her pieces.
The rough, textured surfaces are produced by adding sodium carbide to some of the glazes. The sodium carbide reacts with the glaze at high temperature often creating bubbles, which burst and form the volcanic appearance on the surface of her pots.
Elspeth's main influences are landscapes and especially the sea and it's shore - the marks, cracks and fault lines created by the weather on the land. She finds great inspiration in organic shapes - seedpods, shells, rocks, pebbles and coral.
Originally from Scotland, her childhood was spent in the beautiful North East, only five miles from the sea on the Moray Firth coast. She now resides in Harpenden and works from her studio at home.