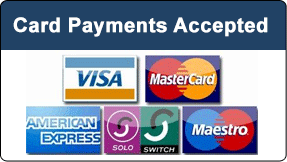 ART @ MG
ART @ MG - Mardleybury Gallery
Mardleybury Road
SG3 6SG
Tel: 01438 488513
Mobile: 07794510750
Robert Hale
​
Purchase Robert's work

HERE
​
Born in High Wycombe, Buckinghamshire, as part of a large working-class family, Robert was encouraged by his parents in his early love of art, and they supported him studying a Diploma in Art at Amersham College. His plan at the time was to become an illustrator but it was painting he fell in love with. He went on to study at Slade School of Art, graduating in 1985.
Although Robert exhibited in the '85 Degree show at London's Serpentine Gallery and the Leicester Schools show, art took a back seat while raising a family. He remained in the art world, though, working for a Fine Art shipping company, and travelled widely, indulging his lifelong passion for visiting galleries and museums.
In the late 1990s, however, encouraged by his wife Sue, Robert set up a studio to concentrate on painting.
Choice of Media
Robert works in a wide range of media, including oils, acrylics, watercolours and charcoal, on surfaces ranging from canvas to paper. He doesn't necessarily restrict himself to one medium per picture, often mixing his media to create a variation of marks.
Since his student days, Robert has always mixed his own paints, and now often mixes large amounts at a time to store for future use. Though this began as a money-saving strategy, he finds that the time he spends mixing is time in the studio to think, surrounded by his work, which sometimes inspires his best work. It also has the advantage of allowing him to control the mixture and speeding up the drying time.
Influences and Style
Early on, Robert developed a fascination for the Post-Impressionists such as Pierre Bonnard, Edouard Vuillard and particularly the German-Danish painter Emile Nolde, whose free-flowing, vigorous brushwork and boldness Robert loved. He also found a passion for David Bomberg (more for his portraits, figures and landscapes than for his geometric work), Frank Auerbach and Leon Kossof.
The two last used thick paint, and Robert came to recognise this as the technique he wanted to explore. His approach, especially in oils, is to build up layers of paint into something approaching relief, also cutting into the paint and adding different media over them.
Robert describes his work as being "about processes that are spontaneous and accidental". He makes no plans, using whatever media and techniques work best to bring out the image emerging from the paint. His most characteristic work is about figures and emotion — as he puts it, "I like to build up and break down my images, absractifying the work to try to create a mystery and intrigue that attempts to give a presence going further than basic representational observations."
Robert paint's a variety of subjects, he has often during his life lived very near to woodland and spent a couple of years on the Thames, which have been regular inspiration for landscape work. Robert has always had a fascination with figure work and feelings and auras associated with people. Most of his work is occupied by this.
It's rare that Robert uses naturalistic colours for the subject, instead expressing mood and emotion through the choice of colours. This can be seen, for instance, in the oil painting "Mediterranean Dream", its languid mood bathed in blues and reds.
So what are Robert Hale's paintings really about? Robert explains: "I try to capture emotions and atmospheres in my pictures. Using many different materials helps to keep the processes fresh and constantly experimental. The pieces are evolved and developed not planned and executed, a way of creating that is always exciting as the route to the finished product is never predictable but a journey through at times agony, pain and despair through to wonder, joy and huge contentment."
*********