ART @ MG - Mardleybury Gallery
Mardleybury Road
SG3 6SG
Tel: 01438 488513
Mobile: 07794510750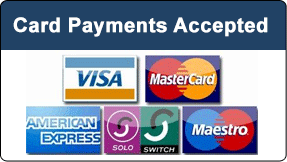 Opening days and times
Thursday - Sunday 11:00am to 4:30pm
*
Meanwhile please considered buying our art online via Click and Collect
Marilyn Jane Comparetto
Artist - FRSA
and
Owner of Mardleybury Gallery
Marilyn Comparetto has a portfolio of work that spans over a period of 49 years Earlier works consisted mainly of wildlife but over the years her portfolio has widened to include abstract, portrait, still life and landscape paintings.
In 2002 Marilyn began an intensive time of experimentation that lead to a freestyle form of painting that she calls 'Mixism'.
'Mixism' is Marilyn's theoretical approach for portraying emotions and connotations that are intertwined within the compositions of her artwork. By pulling deep thoughts and emotions either from her own subconscious or from influences in the world around her she creates a visual interpretation. Poetry or prose, written by Marilyn, is often attached to a Mixism piece conveying the story to the viewer.
Between 2006 and 2010 Marilyn demonstrated 'Mixism-the ultimate form of expressionism' to over 20 art societies around the UK. After a break Marilyn has been ask to provide art demonstrations, across a variety of styles, to Art Societies in the South East of England throughout 2016.
In addition Marilyn continues to exhibit her work in both solo and group exhibitions in the UK and internationally.
Art affiliations:
Art Platform Collective
Herts Visual Art Forum
Society of All Artists
Institute of Contemporary Artists
Websites:
www.marilyn-jane-comparetto-artist.co.uk
www.art-platform-collective.co.uk
Social media:
Twitter: @artbymal
Facebook: https://www.facebook.com/marilyn.comparettoartist.7