ART @ MG - Mardleybury Gallery
Mardleybury Road
SG3 6SG
Tel: 01438 488513
Mobile: 07794510750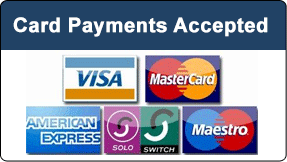 Opening days and times
Thursday - Sunday 11:00am to 4:30pm
*
Meanwhile please considered buying our art online via Click and Collect
DISCOUNT ON SELECTED ARTWORKS TO END OF JANUARY 2022
Click & Collect/Free Local Delivery
Please note that prices quoted on the internet include the cost of postage/courier delivery - for Click and Collect or Free Local Delivery please ring us at the gallery for full details, the prices without postage and to arrange payment either over the phone or via PayPal
​
(For further information please call us on 01438 488513)
​
Terms and Conditions of Purchases
When purchasing a product from this website you understand that Mardleybury Gallery acts as an agent on behalf of the artists selling their work.
Return Policy for Artworks
Return/Cancellation and Refund policy. If product(s) are delivered to you and arrive in a damaged state please contact the gallery immediately to discuss a refund immediately. Please note that refunds for damaged goods will not be available after 28 days from the date of purchase.
In the event that you are not happy with the quality of product you will need to contact the Gallery within 48 hours of the purchase to discuss the reasons for requesting a full refund. If you would like to cancel your order you must contact the gallery within 48 hours.
Privacy Policy
Your contact details will only be used for the purpose of sending information regarding Mardleybury Gallery and its products and not be passed on to 3rd Parties.
​