ART @ MG - Mardleybury Gallery




Mardleybury Road




SG3 6SG




Tel: 01438 488513




Mobile: 07794510750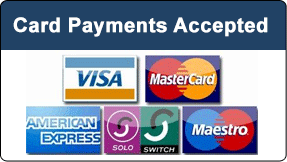 Gallery Opening Days and Times
Thursday - Sunday 11:00am to 4:30pm -

SG3 6SG
*
Meanwhile please considered buying our art online via Click and Collect
I have been interested in photography for nearly 40 years and in more recent years I have exhibited on a regular basis at Mardleybury Gallery.
​
Originally I had a darkroom at home producing monochrome images only.

In common with many photographers I have converted to digital imaging, processing photographs with the aid of a computer. This has opened up the world of colour photography to me. The majority of my photographs are taken outdoors, particularly during my travels but recently I have become interested in producing images that do not look like conventional photographs.
For the past 18 years I have been a member of the Welwyn Garden City Photographic Club and have participated in their Annual Exhibitions at the Maynard Gallery.