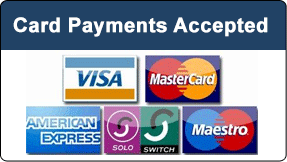 ART @ MG
ART @ MG - Mardleybury Gallery
Mardleybury Road
SG3 6SG
Tel: 01438 488513
Mobile: 07794510750
Welcome to our Award Winning Gallery!
Examples of how our artworks could enhance your home!
ART @ MG - MARDLEYBURY GALLERY
***
ARTWORKS FOR SALE BOTH ONLINE AND IN THE GALLERY!
Based in Datchworth, Hertfordshire next door to a tearoom and surrounded by countryside we offer a relaxing environment in which to browse delightful, original artworks created by our artists. With a large free car park, easy access for the disabled, including toilets, it is in the perfect location for all the family including well behaved dogs and of course service dogs.
We are really looking forward to re-opening on Wednesday 14 April 2021! From there on we will be open from Thursdays to Sundays 11:00am to 4:30pm.
​
From Thursday 15th April WeRCakes tearooms (next door to the gallery) will be open too and as well as takeaway and home delivery, they will have tables and chairs set up outside on the grass where tea/drinks and cakes can be served!
​
Meanwhile please do browse the artworks online. If you find a piece that you would like to purchase the process couldn't be simpler and safer. However, if you have any questions please do ring us on 01438 488513
​
​
​
​
Own Art is HERE!
​
Art Workshops @ MG will be restarting soon - dates will be advertised on the website as soon as possible!
Back to Working with the Community Soon.....
Prior to the pandemic we were delighted to be able to offer work experience to students and we do hope to resume this in the near future. If this is something you may be interested in please send your details to us via email so that we send you further information.
Also don't forget that if you are connected with local community work and have identified a group of up to 8 people, adults or children, who would benefit greatly from a private visit to the gallery that includes a free mini workshop please contact us in the first instance via email, Please note that these will take place again once the restrictions have been lifted on the days we are closed to the public, Monday to Wednesday.
​
​
​