ART @ MG - Mardleybury Gallery




Mardleybury Road




SG3 6SG




Tel: 01438 488513




Mobile: 07794510750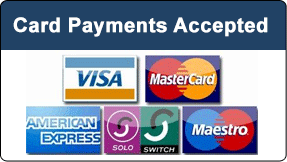 Gallery Opening Days and Times
Thursday - Sunday 11:00am to 4:30pm -

SG3 6SG
*
Meanwhile please considered buying our art online via Click and Collect
ART @ MG - Mardleybury Art Gallery
*
Tearooms
*
Art Studio
*
Stables
(with Large Free Car Park)
You will find the Mardleybury Art Gallery nestled between the villages of Knebworth, Datchworth and Woolmer Green in Hertfordshire surrounded by countryside, where you can go for walks through the beautiful bluebell woods and see the fishing pond right next door to the Barns.
When you enter the gallery you will not only be given a warm welcome by the owner Marilyn Comparetto but you will also find an amazing choice of art for sale from abstract art to finely detailed art, ceramics, pottery, sculpture, photographic art . If you can't quite find what you are looking for we will be able to advise you on the options available for commissioning a piece of art.
​
Mardleybury Gallery also offers Art Workshops in many shapes and forms please visit this link to find the latest schedule with prices.
​
******
Right next door to the gallery are the wonderful WeRCakes Vintage Tearooms where Bev bakes delicious homemade cakes. Please note that the the tearooms are a separate business and the opening days and hours are slightly different. Please check the WeRCakes Vintage Tearooms for times of opening - currently their hours are 11:00am to 4:00pm Thursday to Sunday and closed Bank Holiday Weekends.
Also in the Mardleybury Barn Community you will see Sue Patient at work in her Studio and over the weekend you will have the opportunity to see Jenny and her daughter tending the the horses in the fields next door, and the stables opposite the gallery. Although it is fine to stroke these beautiful creatures may we kindly ask you not feed them with treats as this can lead to illness. If you have any apples or carrots you would like to donate to Jenny she will be delighted to add this into their dietary routine.
​
And last but not least if you fancy a step into the past visit the Vintage Paraphernalia that is tucked just at the back of the gallery where you will find many delightful vintage and antique items for sale.
All this and more puts Mardleybury Art Gallery in the perfect location for you to visit!