ART @ MG - Mardleybury Gallery




Mardleybury Road




SG3 6SG




Tel: 01438 488513




Mobile: 07794510750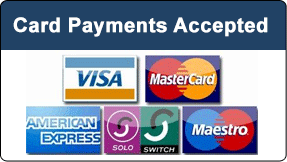 Gallery Opening Days and Times
Thursday - Sunday 11:00am to 4:30pm -

SG3 6SG
*
Meanwhile please considered buying our art online via Click and Collect
Having been a knitwear designer for many decades, so it's not surprising that texture, colour and the human form have always been Teresa's obsession. After various life changes, the desire to create her own 'Art' finally took over when she discovered glass and fell in love with this amazing, alchemic and versatile medium. Glass illuminates the form from within, giving transparency, reflection and depth to a sculpture, an alternative universe of just light and shadows, yet still very solid. Teresa now uses a variety of glass techniques; fusing, casting in the kiln and sand casting in a hot glass studio as well as combining glass with ceramics. Her love of light has taken her to explore Photography and Digital Art which comes back to influence her glass works.
Continually questioning the essence of what it is to be human, Teresa explores this by creating images that use light and shadows, challenging the viewer to address this for themselves, and make the discovered emotion their own.
Teresa has taken glass master classes with Max Jacquard and Colin Reid, has sand cast glass at the University for the Creative Arts (Farnham, with Colin Webster), Parndon Mill (Harlow, with Jon Lewis and Ewa Wawrzyniak) and taken courses at the University of Hertfordshire.
Teresa has shown at: The Mall Galleries (London), Parndon Mill Gallery (Harlow), Riverside Gallery (Barnes), Mardleybury Gallery (Herts), Aubergine Art Gallery (Wimbledon) and the Greenwich Photographic Gallery (London).
She has taken part in various group exhibitions and at the POSK Gallery in Hammersmith (including a 3 man show in 2013) and at the Nude Tin Can Gallery (St Albans) a 2 man show there in 2016. She has shown her work with the CGS at the International Festival of Glass in Stourbridge (as well been selected to take part in many of their online exhibitions).
Prizes: 2009 - Teresa won the Sculptor's Own Prize at the Chelsea Art Society. 2015 -She achieved third place in the Suwa-Garasuno-Sato prize for the best innovative glass work and her piece 'Modern Saint' is now Japan. In 2016 Teresa received a special merit award for 'Glass Metropolis' as part of the 'Cityscape' online exhibition with the Light Space Time Gallery (Florida) as well as numerous awards for her photography and ceramics with them.
Member of: The Contemporary Glass Society (CGS), The Chelsea Art Society (CAS) of which she is a Council Member, Association of Polish Artists in Great Britain (APA), Hertfordshire Visual Art Forum (HVAF) and EWAAC (East-West Art)
​
Website: www.teresachlapowski.co.uk
​
​