ART @ MG - Mardleybury Gallery




Mardleybury Road




SG3 6SG




Tel: 01438 488513




Mobile: 07794510750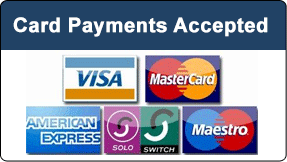 Gallery Opening Days and Times
Thursday - Sunday 11:00am to 4:30pm -

SG3 6SG
*
Meanwhile please considered buying our art online via Click and Collect
Stephanie Else




1st Prize Winner




Stone Prize Award 2019
STEPHANIE ELSE – CONTEMPORARY GLASS ARTIST
Stephanie Else is a Brighton based artist who creates vibrantly beautiful glass artworks using a variety of kiln forming techniques.
Taking inspiration from the ever changing elements of nature, she combines surface texture, pattern and colour to create beautifully tactile pieces which shift with the light throughout the day.
Seeking to exploit the natural translucent and jewel like qualities the glass possesses she is fascinated by the enigma of the glass itself, never quite knowing what a finished piece will look like when it comes out of the kiln.
As a self-taught artist, Stephanie's journey with glass has been exciting and sometimes challenging - forever experimenting with colour and design whilst constantly exploring new techniques and ideas. She relishes the challenges that glass as a medium throws at her and finds that her best work often comes about by chance.
She is a member of the Contemporary Glass Society and the Pure Arts Group, and was selected as a finalist in the London Contemporary Art Prize 2018.
As well as exhibiting her work both nationally and internationally, Stephanie has also completed numerous commissioned pieces and interior design projects. She particularly enjoys working to commission and interacting with clients to design and create their own bespoke pieces.
​
***
The Stone Prize Art Award 2019 Statement
I was thrilled to win the Stone Art Award in 2019.
Winning the award has not only been an amazing boost, but given me the perfect platform to thrive as an artist. The Gallery has been a wonderful place to exhibit and sell my work, and the support and mentoring from Marilyn and Naz has been invaluable. So much so that I am happy to say I am now exhibiting at the Mardleybury Gallery on a permanent basis.
Thank you for choosing me as your 2019 winner.
​
Good luck to all of the 2022 applicants!
​
Stephanie Else
Contemporary Glass Artist