ART @ MG - Mardleybury Gallery
Mardleybury Road
SG3 6SG
Tel: 01438 488513
Mobile: 07794510750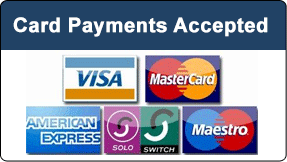 Opening days and times
Thursday - Sunday 11:00am to 4:30pm
*
Meanwhile please considered buying our art online via Click and Collect
Year 12 Art Workshop - Stanborough School - 5 November 2018
​
Miss A. Barnard, Subject Leader: Art, writes:
On Monday 5th November, Year 12 students were given the opportunity to
take part in an oil painting workshop at Mardleybury Gallery, funded by the
Art Society of Welwyn Garden City. Students were able to experiment with
new and exciting media to further explore our current unit of work looking
and investigating surfaces. Marilyn, the gallery owner and workshop tutor,
gave students the freedom to explore their own individual style from verbal
instructions and short tutorials. This led students to interpret the work
without limitation and create a personalised outcome. Year 12 did a fantastic
job in representing Stanborough and excelled in a range of oil painting
techniques.
We would like to thank the support and funding from The Arts
Society Welwyn Garden who will be working with the department over this
coming year. We would also like to thank both Marilyn and Naz for such
wonderful hospitality and a fantastic workshop, the students thoroughly
enjoyed their time at Mardleybury Gallery and gained some valuable skills in
oil painting.
​
'I enjoyed the visit as it gave me a chance to explore media I have not yet
explored and can not work with inside of school. It was also nice to meet
experienced artists and get further advice and tips.'
'It was a challenging workshop but I really enjoyed it and would love to try
something like that again!'
​
​
March 26, 2019/in General News /by BHGS
Young Carers visit a local gallery and get a chance to make their own art with guidance from 3 artists.
On Thursday 26th March, eight Young Carers from Years 7 and 8 visited Mardleybury Gallery near Woolmer Green. They were welcomed by the gallery owner and artist, Marilyn Comparetto, who invited the girls to look around the gallery at the different artwork by various artists. They photographed some of the pieces that interested them and then had their own turn at using pastels, chalks and pencils to create a picture from this inspiration. As well as Marilyn's guidance, they also had two other artists: Trevor Childs and Maureen Masterman, who showed them how they work. The pupils were highly engaged by their input and enjoyed a relaxing afternoon of drawing and chatting.
"I don't often get time to myself to draw," commented one Young Carer. Several others agreed and were thrilled when they were presented with their own mini art box at the end of the afternoon.
Many thanks to all at Mardleybury Gallery for such a wonderful opportunity you gave the girls, in your own time. And thank you to the Young Carers who took part as well as Mrs Ruffhead for accompanying the group.
​
https://bishophatfield.herts.sch.uk/mardleybury-gallery-young-carers/
THE STAPLER MADONNA AND CHILD
A 100 year old 4' beautiful plaster statue by Phoebe Stapler of the Madonna and Child was found in storage in the RC Church of St Hugh of Lincoln, Letchworth Garden City, Hertfordshire, in 2017.
The statue, which was in very poor condition, would have been in the original church built by the first parish priest, Fr. Adrian Fortescue, sometime after it was opened in 1908. When the present Church was opened in 1963, it was moved across to the new Lady Chapel. Several parishioners had over the years attempted to 'improve' it without success.
A search of the Internet for companies willing to restore the statue provided minimal help. One hundred year old plaster is fragile and although a firm of plasterers were interested, they would only work on it if it was transported to their base in South London and would not repaint it.
Following a visit to the Mardleybury Gallery we were put in contact with a highly skilled sculptor Derek Howarth, recently retired from working on films. He agreed to visit our church to assess this lovely piece of religious art and shortly afterwards came and repaired it.
With repairs to the Stapler Madonna and Child completed, Marilyn Comparetto suggested she may be able to restore the paintwork. The attached photographs of the 'before' and 'after' images of our statue, and another piece by Phoebe Stapler, demonstrate the restored Madonna looks more like this artist's other work.
Our Church community, ourselves and our Parish Priest, Fr Jimmy Garvey, are very grateful to the Mardleybury Gallery for the advice, care and attention paid to this wonderful and historic image of the Madonna and Child. We are delighted the original features and colour of the statue are once again revealed and we look forward to installing the Stapler Madonna and Child in its rightful place in our Church later this year.
​
Dr. Patsy Marshall
St Hugh of Lincoln Church Community.
21st March 2019