ART @ MG - Mardleybury Gallery




Mardleybury Road




SG3 6SG




Tel: 01438 488513




Mobile: 07794510750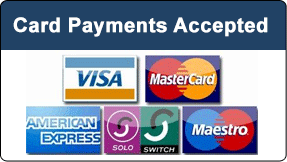 Gallery Opening Days and Times
Thursday - Sunday 11:00am to 4:30pm -

SG3 6SG
*
Meanwhile please considered buying our art online via Click and Collect
Professional Artist from Worcestershire brings his talent to Hertfordshire
​
Michael Salt is a very well established professional Artist, based at The Barn and Jinney Ring Craft Centre.
Michael was born and has lived most of his life in Worcestershire, so it will come as no surprise to find that he has a love of the landscape, and this is evident in his paintings. You will find many local scenes from around Worcestershire on display, along with other neighbouring counties.
Michael's choice of materials is oils, but is adept in other mediums. He tries to use colour and light to create an atmosphere or mood to ensure that his painting captures the "feel" as well as the view.
Water scenes play a significant part in his work, and he focuses on the reflections and movements in this element. You will not only find scenes from around the waterways of Worcestershire, but also many dramatic Seascapes from around the country.
Michael is always willing to chat and listen to your ideas if you would like to commission a painting of a favourite scene or perhaps a portrait of a loved one, and indeed a great deal of his daily workload is that of commissioned works.
Another area that Michael is now very well respected for is teaching. His 'one to one' lessons are held at his studio at Jinney Ring Craft Centre.
More recently Michael has become a Member of the Royal Birmingham Society of Artists and also the Royal Society of Marine Oil Painters.