ART @ MG - Mardleybury Gallery




Mardleybury Road




SG3 6SG




Tel: 01438 488513




Mobile: 07794510750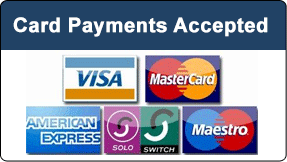 Gallery Opening Days and Times
Thursday - Sunday 11:00am to 4:30pm -

SG3 6SG
*
Meanwhile please considered buying our art online via Click and Collect
Leon Barnes, a self taught contemporary, impressionist oil painter, only rediscovered the love of painting while in lockdown 2020 after his DJ & Disco business stopped due to lockdown. A stored loft gift from 2009, an oil painting set and some old canvases, restarted the journey.

Leon is currently using the 'Alla Prima' (Painting style an Italian phrase that means 'at first attempt'), or the now known 'wet on wet' technique. Leon was influenced by instructional videos by Bob Ross, Bill Alexander, Justin Wozniak andKevin Hill.
Biography
• Poster & sign writer at 16 years old 1989
• Studied A Level Art - Welwyn Garden City 1991
• HND & Degree Model making Hatfield University 1995-98
• Modelmaker 1998-2001, worked on prototypes for Disney, Mattle, Cadburys, Guinness, Starwars including 1/3 scale pueter R2-D2,
• Films 'Batman begins' & 'Flyboys'
• Dj & Karaoke host before lockdown for the last 16 years.
​
​