ART @ MG - Mardleybury Gallery




Mardleybury Road




SG3 6SG




Tel: 01438 488513




Mobile: 07794510750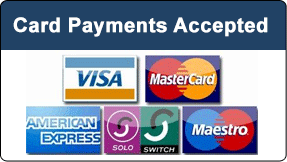 Gallery Opening Days and Times
Thursday - Sunday 11:00am to 4:30pm -

SG3 6SG
*
Meanwhile please considered buying our art online via Click and Collect
For artists wishing to display their art in the Gallery.
We look forward to hearing from artists who feel their work may compliment that which we are currently exhibiting.
If you would like your work to be considered, could you please submit the following:
Email at least five images of your current work in jpeg form
and a personal biography outlining your art background.
Submissions must be made by email to
​
Whilst we will make every endeavour to reply promptly, we respectfully request your patience, and will aim to reply within two weeks.
We offer:
​
Contracts for 3 months, 6 months or 1 year - prices and conditions provided on application
Wall space
Your own page on the Mardleybury Gallery website
Art works listed for sale in the online gallery shop - soon to be also linked to EBAY and FaceBook store pages too.
Promotion on all our social networking sites
Administration regarding your art
Insurance
Networking with other artists
​
Email:info@mardleyburygallery.co.uk