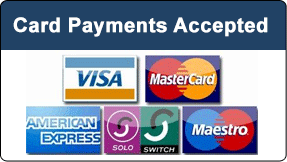 ART @ MG
ART @ MG - Mardleybury Gallery
Mardleybury Road
SG3 6SG
Tel: 01438 488513
Mobile: 07794510750
Purchase Tony's artworks

HERE
My formal training was in sculpture at Special level at Sunderland College of Art from 1959 - 1963. On graduation I began a long and interesting career which has always been closely connected to the visual arts in a number of disciplines. Drawing, painting, designing and various forms of making, including ceramics and the teaching of art and design.
​
My early work consisted of mainly drawing, print making and graphics in mixed media. From that period I have works in private collections in Detroit, Baltimore, Santa Monica C.A. Brooklyn N.Y. and several in London UK.
​
I retired from all my teaching work in 2007 and have devoted much of my time to painting in oils, acrylics and inks. My work was, at that time, exploring narrative subjects such as the story of the R.101 Airship and the obsession in Medieval Florence with the quest for Perpetual Motion, later rejected by Da Vinci.
​
I have since turned to landscape painting, both imagined and from direct observation in various UK locations. In the last few years I have focused my attention to the certain existence of landscapes on planets in our universe in the early stages of their development. I have tried to express some ideas associated with our ancient Earth and worlds still forming out there, in and beyond our galaxy. The elements on many of our neighbours may well be raw, unmixed and not yet established into stable landscapes like those we enjoy on our beautiful Earth. I have tried to express through my paintings, the diverse materials and elements being formed into wild, changing and violent environments.
​
I have enjoyed portraying my vision in raw colours, mixed on the surface using an assortment of palette knives and brushes.
​
​