ART @ MG - Mardleybury Gallery




Mardleybury Road




SG3 6SG




Tel: 01438 488513




Mobile: 07794510750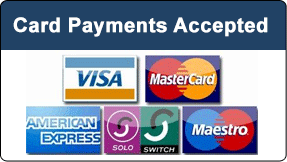 Gallery Opening Days and Times
Thursday - Sunday 11:00am to 4:30pm -

SG3 6SG
*
Meanwhile please considered buying our art online via Click and Collect
Sally Turner
Born in Rochford, Essex the daughter of a school teacher, I moved around Essex as a child going to boarding school in Saffron Walden and this gave me the enthusiasm to travel at an early age.
​
In my early years I spent some time in Australia and New Zealand. It was during this time that my interest in wildlife and nature had been awoken, as I had been totally stimulated by the diverse nature of wildlife in those regions.
​
Following my return to the UK we moved to Hertfordshire and it was here that I spent the next few years raising my family and encouraging their artistic aspiration. Meanwhile I never lost my own desire to have the time and space to indulge my own artistic passion, so it was no surprise to everyone that once my family had grown up I started putting my energy into painting wildlife.
​
Approximately 5 years ago I joined a local art group, it was here that I started to experiment with different mediums and styles until I found my niche within acrylics and sponge painting. Through this technique I also found a sense of freedom that gave me an ability to connect emotionally with each piece of artwork that I produced. Through this therapeutic process I am now able to spend hours of work bringing out the characters of the subjects I am creating. Colour also plays an important roll in each of my paintings, setting the ambiance of the setting.
​
I can also be found spending time capturing wildlife through photography and finding 'that perfect shot'. I find that this also helps to steer me towards developing a finer composition within my artwork creating a parallel that is also in tune with nature.
​
Over the past few years I have been exhibiting my artwork within Hertfordshire and Essex and now I am currently showing in Mardleybury Gallery.
​
Commissions Welcome. - please contact ART @ MG - Mardleybury Gallery for further information.