ART @ MG - Mardleybury Gallery




Mardleybury Road




SG3 6SG




Tel: 01438 488513




Mobile: 07794510750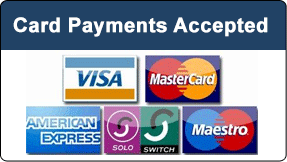 Gallery Opening Days and Times
Thursday - Sunday 11:00am to 4:30pm -

SG3 6SG
*
Meanwhile please considered buying our art online via Click and Collect
PENNY HARRIS
​
I enjoy working in mixed media (particularly creating felt pictures) and oils equally, so my work covers both disciplines. What links them together are the textures, colours (and stitches) to give depth and movement, based on my observations of the natural world.
I have lived in Datchworth since 1978 but was born in New Zealand and brought up in Ireland. My mother was a gifted embroiderer and so I've always had at least one piece of work 'on the go' but for the last 15 years I have been able to give much more time and concentration to my creative journey.
My knowledge and expertise has increased through attending all kinds of workshops (many at the excellent Art Van Go in Knebworth – now sadly missed!), the Summer Schools at Cottenham, Cambridge and with Distant Stitch. So wonderful to try new things and be inspired.
​
I was a member of the Embroiders' Guild (Letchworth) and still with the Weston
Group of Artists (Oil painting). I am member of the New Brighton Community Art
Gallery in Christchurch, New Zealand and exhibit regularly both there and of course at the Mardleybury Gallery.