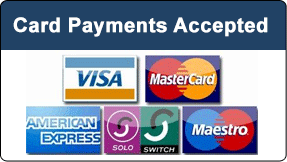 ART @ MG
ART @ MG - Mardleybury Gallery
Mardleybury Road
SG3 6SG
Tel: 01438 488513
Mobile: 07794510750
I hope you like the work exhibited here. I'm a local artist and I love painting scenes from Herts. I've spent my whole professional career as an illustrator and painter, and I love working in oils, watercolour and gouache.
Exhibitions include :
The National Portrait Gallery for the BP competition and later exhibitions there.
The Society of Women Artists, The Guild of Aviation, The Guild of Railway Artists and The Royal Society of British Artists.
Awarded 2nd prize for portraiture from the Royal Society of Oil Painters and received the Ronald Morgan prize from the RBA.
My paintings hang on walls all over the world.
My illustration work has covered so many areas over the years, but most recognized would be the Tales of Riverbank books and the series of books on steam engines for Saddletank Books, that I write, illustrate and publish.
I've also run painting holidays here and abroad, and workshops and classes for many years.