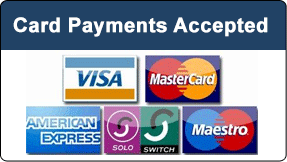 ART @ MG
ART @ MG - Mardleybury Gallery
Mardleybury Road
SG3 6SG
Tel: 01438 488513
Mobile: 07794510750
Nigerian born Olaniyi Sunday Olaniran is a self taught visual artist, cartoonist and fine arts instructor of distinction. He grew up in the ancient city of Osogbo, Nigeria, popularly known as the land of Indigo. This young multi talented artist has been exploring and employing various painting techniques and media. In his painting Olaniyi attempts to investigate the relationship between space, shape, colour, nonrepresentational forms as well as semi-abstracted human and animal forms. Too, He has also been crafting intrinsic African sculptures and textile designs inspired by his African heritage.

In 2008, he graduated from Areola Metropolitan High School Iwo where he studied Science. However, due to his devout pursuit of examining human culture, he diverted from Science to Humanities. In 2014 he received a certificate in Painting and Decorating from Government Technical College Iwo and study Fine and Applied Arts at the Obafemi Awolowo University, Ile-Ife. Olaniyi enthusiastically participates in Art Conferences and Cultural Festivals across Nigeria. He has exhibited both locally and internationally. In 2015, he participated in the "Life in my city art festival" Art Competition; a competition noted as one of the most extravagant and prestigious art competitions in Nigeria. Consequently to his participation, Olaniyi was selectively awarded Best Entry from Ibadan Zone.

Till date Mr. Olaniran has been teaching and initiating several artistic workshops in various elementary and high schools in Nigeria. He has been networking with a number of celebrated and emerging artists as well as Curators, both local and overseas.

ARTIST STATEMENT Art has been so therapeutic to my soul because. I aim to capture the expressions of my inner feelings and emotions through my art rather than displaying how realistically I can paint an image or object. I strongly believe that works of art are the end product of genuine artistic endeavours, since they possess the rare power with which art has endowed them, they harbour enticements for our own feelings to be genuine. It is the very result of our ability to imagine us at every stage of our life, free to dream beyond what is already found!
See video @