ART @ MG - Mardleybury Gallery




Mardleybury Road




SG3 6SG




Tel: 01438 488513




Mobile: 07794510750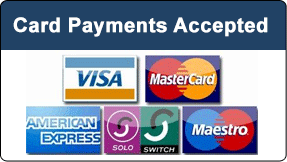 Gallery Opening Days and Times
Thursday - Sunday 11:00am to 4:30pm -

SG3 6SG
*
Meanwhile please considered buying our art online via Click and Collect
ART @ MG
ART @ MG
ART @. MG
ART @ MG
ART @ MG
BIOGRAPHY AND ARTIST STATEMENT

I was born in 1961, right at the start of "the greatest decade in the history of mankind".
I grew up on a cultural diet of the Beano, Whizzer and Chips, Tom and Jerry, Slade, Morecambe and Wise, Carry On films, Moon landings, World Cup victories, Tootie Frooties and Cresta (it was frothy man). It was a riot of colour and I was just a kid. It worked its way into my fledgling psyche.

Most of my family were in the print industry. Watford was a big print town, and my grandfather worked at Odhams Press where they printed comics called Pow!, Smash! and Wham! These found their way into our family home in Chipperfield. I loved comics. I formed an idea that I might like to draw comics as a job when I was a grown up, and when I left school I went to Art School to try and learn how. Just around this time Hippies were being phased out and replaced with Punks. A punk rock band called the Sex Pistols brought out their first LP. The cover looked like a torn up copy of the News of the World floating in a puddle of Cresta. I understood that cover straight away.
​
It was at Watford School of Art at the end of the 70's that they endeavoured to teach me how to draw and paint. But I also learned something else. I learned about the wider world of Fine Art and about Pop Art. There were actual artists painting pictures from comic books on canvas and they were hanging in proper art galleries …

I spent 20 odd years working in the creatively unrewarding world of graphic design and advertising before taking up Art properly.

With the exception of brushes I have rejected traditional artists materials. I paint using household paint on board ( MDF, hardboard, ply etc)
​
​
​