ART @ MG - Mardleybury Gallery




Mardleybury Road




SG3 6SG




Tel: 01438 488513




Mobile: 07794510750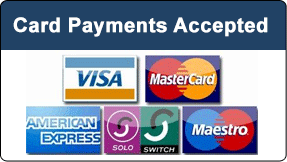 Gallery Opening Days and Times
Thursday - Sunday 11:00am to 4:30pm -

SG3 6SG
*
Meanwhile please considered buying our art online via Click and Collect
Karen has lived in the same village in rural Bedfordshire her whole life. The countryside around her has instilled a love for nature.
​
Karen is a self-taught artist with over 25 years experience. After exploring many different mediums including watercolour, acrylic ink and pastels, she has recently discovered a joy in being able to capture the energy using acrylics on canvas.
​
"For the past 5 years I have enjoyed exploring this medium, and developing an impressionistic style. I begin with a brightly coloured canvas and use large brushes and strokes to give a painterly expressionistic feel to my art." She also enjoys mixed media & collage, often combining the two. With a love of colour and large expressive brush-marks, capturing the energy of beautiful moments; stormy skies, hares jumping, or sheep just grazing on a hot summer's day.
​
Karen is a member of Herts Visual Arts, a qualified tutor offering private tuition and workshops locally, and exhibiting in Hertfordshire, Bedfordshire and Cambridgeshire. One of her works "Harold", was voted by the public as being in the top twenty artworks for the 'Best in Show' at Cambridge Open Arts (2019). She also received an Honourable mention in an international art competition with the Contemporary Art Room for my work "Foraging". In 2019 Karen was commissioned to do a piece of artwork to commemorate the 50th anniversary of the Kit Williams book "Masquerade", and the painting "Close by Catherine's Cross" was mentioned in an article on the BBC website. There were 50 limited edition prints which were sold to Australia, Canada, USA and all over UK.