ART @ MG - Mardleybury Gallery




Mardleybury Road




SG3 6SG




Tel: 01438 488513




Mobile: 07794510750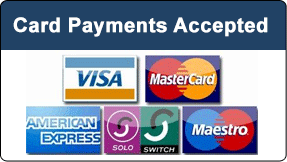 Gallery Opening Days and Times
Thursday - Sunday 11:00am to 4:30pm -

SG3 6SG
*
Meanwhile please considered buying our art online via Click and Collect
Jayne, an acrylic and mixed media artist has been painting all her life. Originally from North Yorkshire, she grew up in Hertfordshire and spent many years there before moving to the West Country to start a family. She is currently based in Somerset and has been exhibiting and selling
her work since 2004.
​
The effects of light on nature are what captivates and fascinates her, in particular capturing energetic sparkling highlights and reflections, as well as creating space within the painting – space to pause, to breathe deeply and to heal. She loves working in layers, creating paintings with hidden depths, the intuitive first layers are spontaneous and free as she connects to the emotion of the subject. The middle layers are about the story and focal point, whilst the final layers are all about harmony plus her signature touch of sparkle!
"Making memories of my emotional connection to places I have visited, and the people, animals and birds I have met, is at the heart of everything which I create".
Jayne is often told that her paintings are tranquil, relaxing and healing. Although she didn't deliberately seek out serenity in her work, it comes through as she is naturally drawn to paint places that are by nature peaceful, meditative and filled with memories. A few years ago, she made the conscious decision to enhance this naturally ability by becoming reiki attuned, as well as only using cruelty-free/vegan art materials in her work.
​
Jayne is a PA member of the SAA and offers 1:1tuition at her home studio. During 2020 she was
delighted to have shown 3 of her artworks in House and Garden Magazine.
"For me making art is extremely therapeutic in terms of understanding the past, healing the
present, and, by paying attention to what lights me up today, can show me the way forward to
making better, and different art for tomorrow. It's an exciting and evolving process"