ART @ MG - Mardleybury Gallery




Mardleybury Road




SG3 6SG




Tel: 01438 488513




Mobile: 07794510750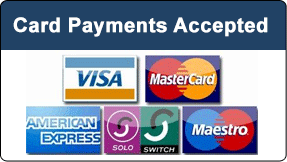 Gallery Opening Days and Times
Thursday - Sunday 11:00am to 4:30pm -

SG3 6SG
*
Meanwhile please considered buying our art online via Click and Collect
Inspired by a love of nature, my aim as an artist is to intrigue the viewer and draw them into my work. I work mindfully exploring colour and light in each painting, conscious of how these elements lift the spirit and encourage connection with the subject.
The seasons, water and changing light all provide rich influences. My paintings are an emotional response to what I see rather than a facsimile, encouraging the viewer to find something different each time they look. I work mainly in acrylics and acrylic inks which lend themselves to working quickly and expressively with a glorious array of colours.
Although I enjoyed art from a young age, I started to paint seriously when I moved to Abu Dhabi with my husband and young family. The change of culture and scenery awakened a creative spark within me and I knew I had to paint.
The journey continued when I moved back to the UK and met Caroline Hulse at the JoeDaisy studio who became my mentor and, challenging and inspiring me to take risks and grow as an artist.
I also enjoy teaching, and am keen to spread the word about the versatile medium of acrylics. I demonstrate my working process to art societies around the UK, through Art Profile and in normal times also teach impressionism and abstract workshops regularly throughout the year. This has been put on hold at the moment due to the situation with Covid 19 but I am currently investigating taking my courses and demonstrations online.
I have previously exhibited paintings and life drawings at Contemporary Art Fairs, Art Shed, The JoeDaisy Studio, The Maynard Gallery, Gravelly Barn, Art Van Go and various art shows. I studied at the Open College of Art and have had many wonderful teachers including the brilliant Caroline Hulse FRSA. I have also written for 'On your Doorstep' Magazine, issue 7, explaining my creative inspiration and my work was recently featured in Sticks magazine.