ART @ MG - Mardleybury Gallery




Mardleybury Road




SG3 6SG




Tel: 01438 488513




Mobile: 07794510750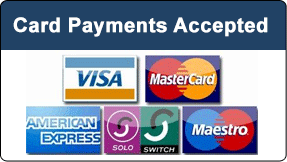 Gallery Opening Days and Times
Thursday - Sunday 11:00am to 4:30pm -

SG3 6SG
*
Meanwhile please considered buying our art online via Click and Collect
GABI CONYBEARE
​
VISUAL ARTIST
​
​
I am a Slovakian born Hungarian artist based Roydon, Essex. My professional background is not thoroughly art related, but I have always been a creative person, passionate about multiple forms of art.
​
Harmony and balance are the primary themes that characterise my work. My art is an expression of my vision. Most of my inspiration comes from my feelings that have been evoked by moments, thoughts, places and experiences and I attempt to communicate them with my audience through colour to unleash a sense of calming emotions, and texture and depth created by layering acrylic paint with a pallete knife.
​
My aim is to challenge and intrigue my audience and to urge them to look beneath the surface and to give them the freedom to decipher the meaning from their own perspective.