ART @ MG - Mardleybury Gallery




Mardleybury Road




SG3 6SG




Tel: 01438 488513




Mobile: 07794510750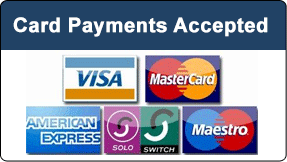 Gallery Opening Days and Times
Thursday - Sunday 11:00am to 4:30pm -

SG3 6SG
*
Meanwhile please considered buying our art online via Click and Collect
ART @ MG - Links with Fine Art America Artists
Winners Announced for ART @ MG & FAA Art contest 'Anything goes' Contest
Joy McAdams - 1st Prize winner with 'Purple Zen'.
Joy McAdams is an award-winning photographer whose work is hung throughout North America and Europe. She finds the world we live in an amazing and enchanting place and is always looking to capture something different, unusual or spectacular. Passionate about photography, the majority of images contained in her portfolio are nature and landscape-based, although you will find a wide variety of work within it. She lives with her husband and two dogs on the shores of a pristine mountain lake in British Columbia, Canada.
Purple Zen attempts to convey the feeling of stillness found in a peaceful state of mind.
The original photographic image of weeds and their reflection in the calm waters of Kootenay Lake, B.C., Canada, was taken in the wee hours of the morning. The glow of a pre-sunrise sky over the surrounding mountains highlighted the mountaintops.
The image was then enhanced to give it a "new-age" vision by increasing the purple glow of the sky and reflected water, the addition of a circular "sun" in the centre of the image, and a liquify/bending of the weed stalks and top.
​
Joy donated her prize to the gallery charities - see video of cash being donated: https://youtu.be/RkW5G_KE6Lk
Donna Tuten - 2nd Prize with Floral Painting - Peony
Donna Tuten

After raising a family and moving to the Roanoke Valley (USA) from Richmond VA, artist
Donna Tuten began to explore her long-held passion for art. With art awards to
her credit and representation in galleries, her graceful style is enhancing many
homes and businesses throughout Virginia and beyond. Her work has also been used
as book covers and published in magazines and textbooks. Donna currently serves
as the artist member on the Virginia Art & Architectural Review Board. She is
often found painting on the weekends in her working studio at Gallery 202 in
Downtown Roanoke, Virginia, USA.

website: donna-tuten.pixels.com
Winners announced for the ART @ MG & FAA Art Contest 'Abstraction' for paintings only.
Kume Bryant - 1st Prize winner in the Abstraction contest.
Feeling blessed and excited about life, I am always aiming to spread positive with colorful, bright, and expressive paintings.
The interaction of colors, shapes, and textures stimulate my imagination. I am not much on routines of life... planning anything bores me.
For that reason, I enjoy painting impatiently fast and free style which brings that spontaneous results. My love for life and nature… I see art in everything and everywhere. So... I thank God always!
​
******
Ana Dawani - 2nd prize winner of the Abstraction contest
Ana Dawani
"Narrow street "
Oil on canvas , 50x70 cm.
​
I was born in Croatia, and now live in Jordan.
Painting is an opportunity for me to translate feelings and impressions onto canvas.
I love to paint with palette knife, which allows the textures to play a key role. I take my inspiration from nature and the world around me.
I hope you enjoy my art as much as I enjoy creating it.
Elizabeth Moran - 3rd Prize winner of the Abstraction contest
Elizabeth is a self-taught artist living in Raleigh, North Carolina. She is originally from New Jersey and moved to get away from the cold winters and crowded lifestyle. Once she moved to North Carolina, leaving the comfort of family, friends and a 9-5 job, she was pushed to becoming an artist. She has always considered herself a creative person and her new home has given her the time and inspiration to paint.
Elizabeth's inspiration comes from nature and landscapes - she loves the textures and colors that are found naturally in the world. Her art is made by many layers of paint and textures on canvas. Many times one finished painting become the inspiration for another work.
She is always experimenting with new techniques and mediums therefore her work has matured without losing her style and voice.
"I believe that as an artist you need to do and create what comes naturally. In my case I paint what I want, feel or am inspired by, not what I think people are going to want."
Published Works
Professional Artist Magazine - Saatchi Art Collections - Artist Portfolio Magazine - Au Courant Magazine - Polyvore - A Cut Above the Retsy - She Knows - Stacy K Floral - At Home on the Bay - Annabode - Apartment Therapy - Raw Artist - Visual Art Exchange - Crestmont Gallery
Fine 'Art America Artists' win Art Contest run by ART @ MG _ As an artist if you could choose just one piece of art to put forward to an art gallery what would it be?
​
Congratulations to:
​
First Prize winner: Tom Weisbrook​:
​
​
Although I have had an interest in photography since early childhood, only in the last few years have I begun showing my work to people outside my family and close friends. The only exhibition of my work to this point was in the hotel lobby at my 40th high school reunion. Texas Parks & Wildlife commissioned me to do a series of photographs of Palo Duro State Park, to help them show off the beautiful trails in the park.
​
Landscapes, nature, and architecture are my main interests in photography. My images reflect a combination of patience and dedication, with a determination to capture the images in the most captivating methods possible. I try conveying the feelings and stories behind each and every one, to help make the viewer feel as if they were there when the image was captured. Those images need to be captured when I see them; because those conditions will never be the same again.
​
My collection of work comes from a passion to preserve the important, beautiful moments in my life – and a desire to share them with others that may not be able to visit the locations that I am fortunate enough to have visited.
​
To see some of the images that have inspired me, please visit my page on Fine Art America here: https://fineartamerica.com/profiles/tom-weisbrook.html?tab=about
​
​
Photographic Art by Tom Weisbrook that won the 1st prize in the FAA contest - Cathedral Rock
2nd Prize Tina LeCour
Nature has always been my refuge. I revel in capturing that single moment when a bird is at rest, it's like looking into the window of one's soul, connecting with something much bigger than ourselves. Spending many hours in nature has allowed me to bring the outdoors into the lives, hearts and homes of those I come into contact with through my photography and art. I cherish the little moments, the little moments really do matter, for one day the little things shall become big things!
​
https://fineartamerica.com/featured/handsome-bluebird-tina-lecour.html
Tina LaCour painting of Blue Bird wins 2nd Prize
3rd Prize CJ Anderson
'I didn't set out to be a photographer, it just evolved that way. I have always been a visually-oriented person and from an early age, I was never without my camera (which started out being a Kodak Instamatic with the 'Magic Cube' flash. Graduated to a Pentax K1000 in college, which I still have, and was really reluctant to transfer my photography skills over when digital cameras came about. Today, I use a Cannon Rebel EOS that has been with me longer than I care to state here and wouldn't part with it for the world!). I could spot a subject and think to myself, 'now THAT would make an amazing photograph.' From there, the collection of countless images of everything and everyone around me grew.

I feel I take photographs of what most people would walk by and not really take the time to 'see' it. The seashell lying in the tide with it's beautiful, but faint, reflection, the cat who has found you passing by and throws itself on the ground in that 'flirty way' they have, or that face of someone that draws you to it because of its character or charm.

Maybe I photograph what I do to bring recognition to what's ordinary. To me, they're extraordinarily SPECIAL!
​
https://fineartamerica.com/featured/the-tide-brought-me-to-you-by-c-j-anderson-cj-anderson.html
CJ Anderson's photographic art of a shell wins 'The Tide Bought Me to You.' 3rd Prize.