ART @ MG - Mardleybury Gallery




Mardleybury Road




SG3 6SG




Tel: 01438 488513




Mobile: 07794510750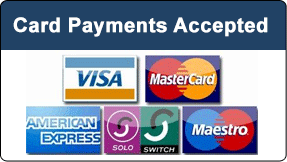 Gallery Opening Days and Times
Thursday - Sunday 11:00am to 4:30pm -

SG3 6SG
*
Meanwhile please considered buying our art online via Click and Collect
BEZEE MARQUETRY – EXAMPLE OF RESTORATION WORK TO MURALS


C&G Company moved their Headquarters to Winston House, Dollis Hill and found on the reception wall a large Marquetry mural depicting hand tools used on a building site. In the yard behind the offices they also found two badly damaged matching murals depicting machinery used on building sites.
It was thought that these panels had been covered by plaster board at some time and a future occupier, not knowing of their presence, drilled into the wall and cut large holes.
The management of C&G set in train their restoration and approached
Three members of the St Albans Marquetry Group, Enrico Meastranzi, Ivor Bagley and Ivan Beer of 'BEZEE Marquetry'. These experts, who together have 80 years of Marquetry experience, set about researching the history of the murals. It was found that there were large areas of the Marquetry pictures missing and so the research continued to find plans or photographs of them in their original state.

After much research an article was discovered in a Marquetry book by Marie Campkin published in 1969 – in which the following paragraph mentioned the very same murals:
"Recently Mr Dunn has completed two more large panels for Tersons Builders Ltd for their Head Office at Dollis Park, Finchley. These panels were designed by George Ramon, illustrating the tools and machinery of the building industry." As the book was published in 1969 it was deduced that the panels were made in the 1960s

After further research it was found that 'A Dunn & Son' is a family run business that has been making marquetry since 1895. The founder's marquetry has been on many luxury liners, including the Titanic, Mauretania, Aquitania, Lusitania, The Queen Mary and The Queen Elizabeth. The marquetry panels for the Pullman cars, including the Orient Express and it's restoration back in the 1980s. Two landscape murals showing the history of tobacco for Gallagher's Tobacco Co, The Queens dolls house in Windsor Castle and restoration to 2 floors at Buckingham Palace, not to mention work carried out in churches, and reception rooms in noted buildings, completed by Cheryl Dunn in 2011.
Unfortunately, they were unable to find evidence of the original panels and therefore the artists from 'BEZEE' blended in the missing parts using their unique skills with the existing pictures. The company C&G were delighted with the results of the unique renovation.