ART @ MG - Mardleybury Gallery




Mardleybury Road




SG3 6SG




Tel: 01438 488513




Mobile: 07794510750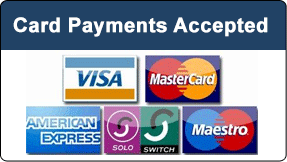 Gallery Opening Days and Times
Thursday - Sunday 11:00am to 4:30pm -

SG3 6SG
*
Meanwhile please considered buying our art online via Click and Collect
AMY PETTINGILL
Amy Pettingill, an artist from Welwyn, graduated from De Montfort University in 2005, with a BA Honours in Fine Art. Although she started her degree as a painter, her final years work evolved around 1000 faces that were photographed of the public in the Shires Shopping Centre, Leicester.
The body of work took form in video, photography, photo manipulation and sculptural vacuum-formed plastic faces!Continuing a creative career, Amy is a full time as a Graphic Designer and endeavours to pursue her love of painting in her spare time.
In recent years she has developed her own unique signature style in vibrant abstract acrylic paintings. Her work shows influence and has been compared with one of her favourite artists, Wassily Kandinsky. Sketches are reduced to minimal shapes and lines, with concentration to composition and recognition of a theme.
Some lines are extended into playful sweeps and curls, creating movement, fun and contrast with geometric shapes. Each work may have a dominant hue that reflects the subject, but inevitably a wide range of colour develops in the painting process.
She loves to work on new commissions, create new work for galleries, exhibitions, as well as new arty adventures to show off her colourful work. Her most popular and successful paintings to date are from her London Series, which she continues to add to in 2014.